Key Policies
VS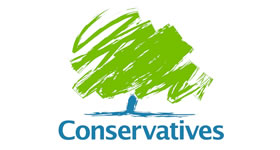 CREATING MORE JOBS by backing small business and enterprise with better infrastructure and lower jobs taxes.
Continuing to back businesses to create jobs - with action on business rates and more help for the high street.
Abolishing the employers' jobs tax on apprenticeships for people under 25 to help more young people get the skills they need.
By reducing red tape, cutting the jobs tax and delivering better infrastructure, we're helping more people set up their own business. And that's creating more jobs, with 1.7 million more people in work since 2010. Every job is another hardworking taxpayer with the security of a pay packet and the opportunity to get on in life.
Tackling tax avoidance by multinational corporations to make taxes fairer and help cut the deficit.
Source: Conservative party website, existing manifesto or officially-published policies.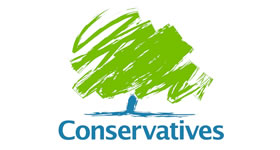 Finish the job of police reform, so you can have more confidence that your local policing team is working effectively
Toughen sentencing and reform the prison system, so dangerous criminals are kept off your streets
Support victims, so that the most vulnerable in our society get the support they deserve.
Scrap the Human Rights Act and curtail the role of the European Court of Human Rights, so that foreign criminals can be more easily deported from Britain.
We will ensure proper provision of health and community-based places of safety for people suffering mental health crises, saving police time and stopping vulnerable people being detained in police custody.
We will allow police forces to retain a greater percentage of the value of assets they seize from criminals.
We will improve our response to cyber-crime with reforms to police training and an expansion in the number of volunteer 'Cyber Specials'
We will enable fire and police services to work more closely together and develop the role of our elected and accountable Police and Crime Commissioners.
We will legislate to mandate changes in police practices if stop and search does not become more targeted and stop to arrest ratios do not improve.
We will create a blanket ban on all new psychoactive substances, protecting young people from exposure to so-called 'legal highs' And we will make sobriety orders available to all courts in England and Wales, enforced through new alcohol monitoring tags.
We will introduce widespread random testing of drug use in jails, new body scanners, greater use of mobile phone blocking technology and a new strategy to tackle corruption in prisons.
Now we will strengthen victims' rights further, with a new Victims' Law that will enshrine key rights for victims, including the right to make a personal statement and have it read in court before sentencing.
A new semi-custodial sentence will be introduced for prolific criminals, allowing for a short, sharp spell in custody to change behaviour.
We will extend the scope of the Unduly Lenient Scheme, so a wider range of sentences can be challenged.
The next Conservative Government will scrap the Human Rights Act, and introduce a British Bill of Rights.
The next Conservative Government will continue to take a tough, intelligent and comprehensive approach to preventing terrorism and confronting extremism.
We will outlaw groups that foment hate with the introduction of new Banning Orders for extremist organisations. These could be
applied to dangerous organisations that fall short of the existing thresholds for proscription under terrorism legislation.
Source: Conservative party website, existing manifesto or officially-published policies.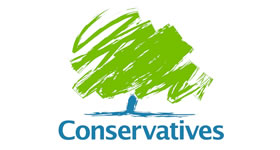 We will continue to keep our Armed Forces strong so they can continue to keep you safe.
We will maintain the size of the regular armed services and not reduce the army to below 82,000.
We will retain the Trident continuous at sea nuclear deterrent to provide the ultimate guarantee of our safety and build the new fleet of four Successor Ballistic Missile Submarines - securing thousands of highly-skilled engineering jobs in the UK.
We will work closely with our allies to continue to strengthen NATO - supporting its new multi-national rapid response force.
We will maintain our global presence, strengthening our defence partnerships in the Gulf and Asia.
Later this year, we will hold a National Security Strategy and Strategic Defence and Security Review to plan for the future.
We have made commitments for the equipment plan to be funded at one per cent above inflation for the next Parliament.
We plan to invest at least £160 billion in new military equipment over the next decade: as well as our six new Type 45 destroyers, we are building a class of seven Astute submarines and buying the Joint Strike Fighter, Scout armoured vehicles, Type 26 frigates and
new Apache attack helicopters.
We will bring both of our new Aircraft Carriers - HMS Queen Elizabeth and HMS Prince of Wales, the largest vessels the Royal Navy has ever possessed – into service, so we have one available for use at all times.
We will continue to invest in our cyber defence capabilities.
We have honoured our commitment to enshrine the Armed Forces Covenant in law and done much to support our servicemen and women.
Source: Conservative party website, existing manifesto or officially-published policies.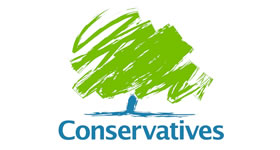 Keep our economy secure by running a surplus so that we start paying down our debts
Increase the tax-free Personal Allowance to £12,500 and the 40p Income Tax threshold to £50,000
Commit to no increases in VAT, National Insurance contributions or Income Tax
Crack down on tax evasion and aggressive tax avoidance and ensure those who can afford to pay the most do
Rebalance our economy, build a Northern Powerhouse and back elected metro mayors
Pursue our ambition to become the most prosperous major economy in the world by the 2030s.
Source: Conservative party website, existing manifesto or officially-published policies.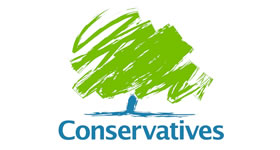 Ensure a good primary school place for your child, with zero tolerance for failure.
Turn every failing and coasting secondary school into an academy and deliver free schools for parents and communities that want them.
Help teachers to make Britain the best country in the world for developing maths, engineering, science and computing skills.
Create 3 million new apprenticeships and make sure there is no cap on university places, so we have aspiration for all.
We will start by introducing tough new standards for literacy and numeracy in primary schools.
We will expect every 11-year-old to know their times tables off by heart and be able to perform long division and complex multiplication.
If children do not reach the required standards in their exams at the end of primary school, they will resit them at the start of secondary school, to make sure no pupil is left behind.
We will require secondary school pupils to take GCSEs in English, maths, science, a language and history or geography, with Ofsted unable to award its highest ratings to schools that refuse to teach these core subjects.
We will turn every failing and coasting secondary school into an academy, and deliver free schools if parents in your area want them.
Over the next Parliament, we will open at least 500 new free schools, resulting in 270,000 new school places.
We will continue to allow all good schools to expand, whether they are maintained schools, academies, free schools or grammar schools.
We will support families by providing free meals to all infants.
We will not allow state schools to make a profit.
In the next Parliament, we will expect every teacher to be trained not just in how to tackle serious behaviour issues, but also in how to deal with the low level disruption that stops children from learning properly.
In future, we will recruit and keep the best teachers by reducing the time they spend on paperwork, introducing bursaries for the most
in-demand subjects, paying good teachers more, further reducing the burden of Ofsted inspections and continuing to encourage the growth of Teach First.
We want teachers to be regarded in the same way as other highly skilled professionals, so we are supporting the creation of an independent College of Teaching to promote the highest standards of teaching and school leadership.
We will train an extra 17,500 maths and physics teachers over the next five years.
From September, [we will] abolish the cap on higher education student numbers and removing an arbitrary ceiling on ambition.
Our reforms to university funding mean you do not have to pay anything towards tuition while studying, and only start paying back if you earn over £21,000 per year.
Source: Conservative party website, existing manifesto or officially-published policies.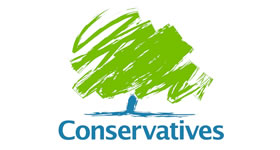 Put in place a new 'Blue Belt' to protect precious marine habitats.
Invest in cleaner air and water for you and your family.
Keep our forests in trust for the nation.
We will spend £3 billion from the Common Agricultural Policy to enhance England's countryside over the next five years, enabling us, among other things, to clean up our rivers and lakes, protect our stonewalls and hedges, and help our bees to thrive.
We will ensure that our public forests and woodland are kept in trust for the nation and plant another 11 million trees.
We will make it easier to access our beautiful landscapes, by providing free, comprehensive maps of all open-access green space.
Building on our introduction of a five pence charge on single-use plastic bags, we will review the case for higher Fixed Penalty Notices for littering and allow councils to tackle small-scale fly-tipping through Fixed Penalties rather than costly prosecutions.
We will launch an ambitious programme of pocket parks – small areas of inviting public space where people can enjoy relief from the hustle and bustle of city streets.
We will protect the Green Belt, and maintain national protections for Areas of Outstanding Natural Beauty, National Parks, Sites of Special Scientific Interest and other environmental designations.
We will now go further, building 1,400 new flood defence schemes, to protect 300,000 homes.
We need a Conservative Government to see through [our] long-term plan and secure clean but affordable energy supplies for generations to come. This means a significant expansion in new nuclear and gas; backing good-value green energy; and pushing for more new investment in UK energy sources.
Onshore wind now makes a meaningful contribution to our energy mix and has been part of the necessary increase in renewable capacity. Onshore windfarms often fail to win public support, however, and are unable by themselves to provide the firm capacity that a stable energy system requires. As a result, we will end any new public subsidy for them and change the law so that local people have the final say on windfarm applications.
At home, we will continue to support the UK Climate Change Act. We will cut emissions as cost-effectively as possible, and will not support additional distorting and expensive power sector targets.
Source: Conservative party website, existing manifesto or officially-published policies.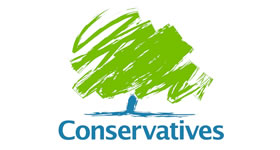 Give English MPs a veto over matters only affecting England , including on Income Tax.
Honour in full our commitments to Scotland to devolve extensive new powers.
Implement the agreed settlement for Wales, handing over more responsibility to the Welsh Assembly.
Continue to build a Northern Ireland where politics works , the economy grows and society is strong.
Give you a say over whether we should stay in or leave the EU, with an in-out referendum by the end of 2017.
Commit to keeping the pound and staying out of the Eurozone.
Reform the workings of the EU , which is too big, too bossy and too bureaucratic.
Reclaim power from Brussels on your behalf and safeguard British interests in the Single Market.
Back businesses to create jobs in Britain by completing ambitious trade deals and reducing red tape.
We will legislate in the first session of the next Parliament for an in-out referendum to be held on Britain's membership of the EU before the end of 2017.
We will strengthen and improve devolution for each part of our United Kingdom in a way that accepts that there is no one-size-fits-all solution: we will implement the Smith Commission and St David's Day Agreement or equivalent changes in the rest of the UK, including English votes for English laws.
We will retain the Barnett Formula as the basis for determining the grant to cover that part of the Scottish Parliament's budget not
funded by tax revenues raised in Scotland.
We will agree new rules with the Scottish Government for how the block grant will be adjusted, to take account of the new devolved
tax and welfare powers.
We will devolve to the Welsh Assembly control over its own affairs – including the Assembly name, size and electoral system, Assembly elections and voting age.
We will maintain Northern Ireland's position within the United Kingdom on the basis of the consent of its people.
We will protect our economy from any further integration of the Eurozone.
We want to expand the Single Market, breaking down the remaining barriers to trade and ensuring that new sectors are opened up to British firms.
We want to ensure that new rules target unscrupulous behaviour in the financial services industry, while safeguarding Britain as a global centre of excellence in finance.
We will press for lower EU spending, further reform of the Common Agricultural Policy and Structural Funds, and for EU money to be focused on promoting jobs and growth.
Source: Conservative party website, existing manifesto or officially-published policies.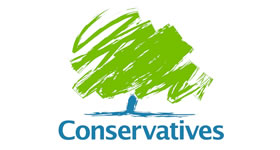 We will back the institution of marriage in our society, enabling married couples to transfer £1,060 of their tax-free income to their husband or wife, where the highest earner is a basic rate taxpayer. This applies to civil partnerships too, and the transferable amount will always rise at least in line with the Personal Allowance.
And we will help
families stay together and handle the stresses of modern life by continuing to invest at least £7.5 million a year in relationship support.
We will bring in tax-free childcare to help parents return to work, and give working parents of three and four year-olds 30 hours of free childcare a week.
In the next Parliament we will give families where all parents are working an entitlement to 30 hours of free childcare for their three and four year-olds.
Freeze the BBC licence fee , to save you money.
Keep our major national museums and galleries free to enter.
Guarantee your child a place on National Citizen Service , so they can learn new skills and meet young people from different walks of life.
Source: Conservative party website, existing manifesto or officially-published policies.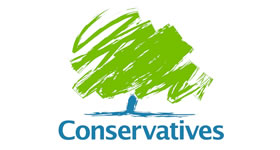 Save you money by cutting government waste.
Put more of the essential services you use online, to make them more convenient.
Continue to make government more transparent, so you can hold us to account for how your money is being spent.
We will cut government waste. We plan a further £10 billion annual savings by 2017-18 and £15-20 billion in 2019-20.
We will continue to be the most transparent government in the world.
In the next Parliament, we will legislate to ensure trade unions use a transparent opt-in process for subscriptions to political parties.
We will push ahead with reform of the Civil Service to make it more dynamic and streamlined.
We will make recruitment to the Civil Service more open and actively look for exceptional talent, especially in areas where capabilities are in short supply.
We will continue to tackle all the bureaucracy of Whitehall that clogs the arteries of government.
We will end taxpayer-funded six-figure payoffs for the best paid public sector workers.
We will continue to sell unneeded government property and co-locate services wherever possible.
We have already created 20 high-quality digital services, which include apprenticeships applications and tax self-assessments.
We will save you time, hassle and money by moving more services online, while actively tackling digital exclusion.
While we still see a strong case for introducing an elected element into our second chamber, this is not a priority in the next Parliament.
We have already allowed for expulsion of members for poor conduct and will ensure the House of Lords continues to work well by addressing issues such as the size of the chamber and the retirement of peers.
We will introduce votes for life, scrapping the rule that bars British citizens who have lived abroad for more than 15 years from voting.
We will respect the will of the British people, as expressed in the 2011 referendum, and keep First Past the Post for elections to the House of Commons.
Source: Conservative party website, existing manifesto or officially-published policies.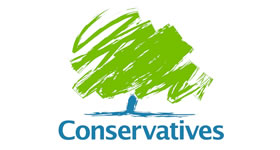 Continue to increase spending on the NHS, supported by a strong economy, so the NHS stays free for you to use.
Spend at least an additional £8 billion by 2020 over and above inflati on to fund and support the NHS's own action plan for the next five years.
Ensure you can see a GP and receive the hospital care you need, 7 days a week by 2020, with a guarantee that everyone over 75 will get a same-day appointment if they need one.
Integrate health and social care , through our Better Care Fund.
Lead the world in fighting cancer and finding a cure for dementia.
We will implement the NHS's own plan to improve health care even further – the Five Year Forward View.
Because of our long-term economic plan, we are able to commit to increasing NHS spending in England in real terms by a minimum of £8 billion over the next five years.
Already millions more people can see a GP 7 days a week, from 8am-8pm, but by 2020 we want this for everyone.
We will ensure that your family doctor appointments and repeat prescriptions are routinely available online, wherever you live.
And we will guarantee same-day GP appointments for all over 75s who need them.
We will continue to eliminate mixed-sex wards and hospital infections.
We will continue to ensure that we have enough doctors, nurses and other staff to meet patients' needs, and consider how best to recognise and reward high performance.
We will boost transparency even further, ensuring you can access full information about the safety record of your hospital and
other NHS or independent providers, and give patients greater choice over where and how they receive care.
We will give you full access to your own electronic health records, while retaining your right to opt-out of your records being shared electronically.
We will take action to reduce childhood obesity and continue to promote clear food information.
We will continue to invest in our life-saving Cancer Drugs Fund. We will work with the NHS, charities and patient groups to deliver the new strategy recommended by NHS England's cancer taskforce.
We are increasing funding for mental health care. We will enforce the new access and waiting time standards for people experiencing mental ill-health, including children and young people.
We will increase support for full-time unpaid carers. We will guarantee that you will not have to sell your home to fund your residential social care.
Source: Conservative party website, existing manifesto or officially-published policies.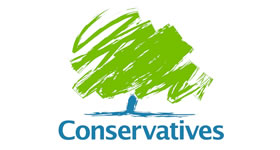 Help to keep mortgage rates lower by continuing to work through our long-term economic plan.
Build more homes that people can afford, including 200,000 new Starter Homes exclusively for first-time buyers under 40.
Extend the Help to Buy Equity Loan scheme to 2020 to help more people onto and up the housing ladder, and introduce a new Help to Buy ISA to support people saving for a deposit.
Give more people the chance to own their home by extending the Right to Buy to tenants of Housing Associations and create a Brownfield Fund to unlock homes on brownfield land.
Ensure local people have more control over planning and protect the Green Belt.
We will extend Help to Buy to cover another 120,000 homes – in total helping over 200,000 people and we will continue the Help to Buy mortgage guarantee until the start of 2017, and the Help to Buy equity loan until at least 2020.
From this autumn, we will introduce a new Help to Buy ISA to support people who are working hard to save up for a deposit for their first home.
We will build 200,000 quality Starter Homes over the course of the next Parliament, reserved for first-time buyers under 40 and sold at 20 per cent below the market price.
We will now go further, delivering 275,000 additional affordable homes by 2020.
We will extend the Right to Buy to tenants in Housing Associations to enable more people to buy a home of their own.
We will support locally-led garden cities and towns in places where communities want them, such as Ebbsfleet and Bicester.
We will help local authorities keep council tax low for hardworking taxpayers, and ensure residents can continue to veto high rises via a local referendum.
Source: Conservative party website, existing manifesto or officially-published policies.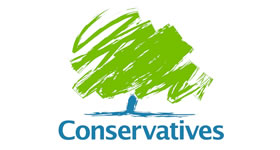 Keep our ambition of delivering annual net migration in the tens of thousands, not the hundreds of thousands.
Control migration from the European Union, by reforming welfare rules .
Clamp down on illegal immigration and abuse of the Minimum Wage.
Enhance our border security and strengthen the enforcement of immigration rules.
Develop a fund to ease pressure on local areas and public services.
We will negotiate new rules with the EU, so that people will have to be earning here for a number of years before they can claim benefits, including the tax credits that top up low wages.
W will continue to strengthen our borders, improve the enforcement of our immigration laws and act to make sure people leave at the end of their visas.
We will insist that EU migrants who want to claim tax credits and child benefit must live here and contribute to our country for a minimum of four years.
We will introduce a new residency requirement for social housing, so that EU migrants cannot even be considered for a council house
unless they have been living in an area for at least four years.
If an EU migrant's child is living abroad, then they should receive no child benefit or child tax credit, no matter how long they have worked in the UK and no matter how much tax they have paid.
To reduce the numbers of EU migrants coming to Britain, we will end the ability of EU jobseekers to claim any job-seeking
benefits at all. And if jobseekers have not found a job within six months, they will be required to leave
We will negotiate with the EU to introduce stronger powers to deport criminals and stop them coming back, and tougher and longer re-entry bans for all those who abuse free movement.
We want to toughen requirements for non-EU spouses to join EU citizens, including with an income threshold and English language test.
We have already capped the level of skilled economic migration from outside the EU. We will maintain our cap at 20,700 during the next Parliament.
We will reform the student visa system with new measures to tackle abuse and reduce the numbers of students overstaying once their visas expire.
We will also implement a new removals strategy to take away opportunities for spurious legal challenge and opportunities to abscond.
We will introduce satellite tracking for every foreign national offender subject to an outstanding deportation order or deportation proceedings.
To crack down further on illegal working, we will harness data from multiple agencies, including Exit Checks data, to identify illegal immigrants and businesses that employ illegal workers.
We are taking unprecedented action to tackle health tourism and will recover up to £500 million from migrants who use the NHS by the middle of the next Parliament.
We will legislate to ensure that every public sector worker operating in a customer-facing role must speak fluent English.
And to encourage better integration into our society, we will also require those coming to Britain on a family visa with only basic English to become more fluent over time, with new language tests for those seeking a visa extension.
Source: Conservative party website, existing manifesto or officially-published policies.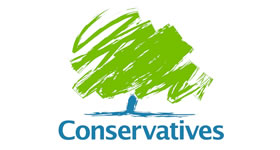 Invest in infrastructure to attract businesses and good jobs across the whole of the UK.
Make your life easier, with more and faster trains, more roads and cycle routes.
Keep commuter rail fares frozen in real terms for the whole of the next Parliament.
Roll out universal broadband and better mobile phone connections, to ensure everyone is part of the digital economy.
We will deliver on our National Infrastructure Plan and respond to the Airports Commission's final report
We will invest £38 billion in our railway network in the five years to 2019.
In addition to rolling out our national high-speed rail network, with High Speed 2 and High Speed 3, we will complete the construction of the new east-west Crossrail across Greater London, and push forward with plans for Crossrail 2, a new rail route running through London and connecting Surrey and Hertfordshire.
We will invest £15 billion in roads. This will include over £6 billion in the northern road network, with the dualling and widening of the A1 north of Newcastle and the first new trans-Pennine road capacity in over 40 years.
We will secure the delivery of superfast broadband in urban and rural areas to provide coverage to 95 per cent of the UK by the end of 2017, and we will ensure no one is left behind by subsidising the cost of installing superfast capable satellite services in the very hardest to reach areas.
Source: Conservative party website, existing manifesto or officially-published policies.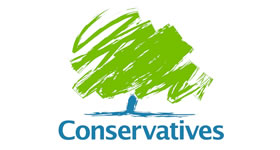 Cut income tax for 30 million people, taking everyone who earns less than £12,500 out of Income Tax altogether .
We will lower the benefit cap from £26,000 to £23,000 to reward work.
Pass a new law so that nobody working 30 hours on the Minimum Wage pays Income Tax on what they earn.
Back aspiration by raising the 40p tax threshold – so that no one earning less than £50,000 pays it .
Cap overall welfare spending , lower the amount of benefits that any household can receive to £23,000 and continue to roll out Universal Credit, to make work pay.
Take the family home out of Inheritance Tax for all but the richest by raising the effective threshold for married couples and civil partners to £1 million.
Continue to increase the State Pension through our triple lock, so it rises by at least 2.5 per cent, inflation or earnings, whichever is highest
Reward saving by introducing a new single-tier pension.
Give you the freedom to invest and spend your pension however you like – and let you pass it on to your loved ones tax-free.
Protect pensioner benefits including the free bus pass, TV licences and Winter Fuel Payment.
Ensure Britain has a strong economy, so we can continue to protect the NHS and make sure no-one is forced to sell their home to pay for care.
Bring in tax-free childcare to support parents back into work, and give working parents of 3 and 4-year-olds 30 hours of free childcare a week.
We have begun to introduce Universal Credit – a way to simplify benefits into a new single payment – so that work always pays.
We are reassessing those on incapacity benefits so that help goes to those who really need it.
The days of something for nothing are over – and all this has helped to reduce by 900,000 the number of people living in workless households.
In the next Parliament, we will continue to reward hard work: raising the tax-free Personal Allowance so that those working 30 hours on the Minimum Wage pay no Income Tax at all and taking hardworking people out of a 40p higher rate tax band originally meant to
capture only the wealthy.
And we will see through our welfare reforms, lowering the benefit cap and rolling out Universal Credit, to make the system fairer and reward hard work.
A Conservative Government will not increase the rates of VAT, Income Tax or National Insurance in the next Parliament. Instead, we will ease the burden of taxation by raising the tax-free Personal Allowance – the amount you can earn before you start paying tax – to £12,500.
We will pass a new law so that the Personal Allowance automatically rises in line with the National Minimum Wage.
We have already announced an above-inflation increase in the threshold next year. Now we will raise the 40p tax threshold much further, so that no one earning less than £50,000 pays the higher rate of Income Tax. The 800,000 people earning between £42,385 and £50,000 will no longer pay the 40p rate of tax.
We will freeze working age benefits for two years from April 2016, with exemptions for disability and pensioner benefits – as at present – as well as maternity allowance, statutory maternity pay, statutory paternity pay, statutory adoption pay and statutory sick pay.
We will review how best
to support those suffering from long-term yet treatable conditions, such as drug or alcohol addiction, or obesity, back into work. People who might benefit from treatment should get the medical help they need so they can return to work. If they refuse a recommended treatment, we will review whether their benefits should be reduced.
Source: Conservative party website, existing manifesto or officially-published policies.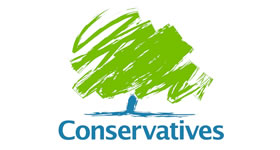 Help businesses to create two million new jobs, so we achieve full employment.
Give businesses the most competitive taxes of any major economy.
Back small firms with a major business rates review.
Support three million new apprenticeships , so young people acquire the skills to succeed.
We will abolish long-term youth unemployment, and make sure that all young people are either earning or learning.
We will boost apprenticeships and help you secure a good job.
We aim to achieve full employment in the UK, with the highest employment rate in the G7, and we will help businesses create two million jobs over the Parliament.
We strongly support the National Minimum Wage and want to see further real-terms increases in the next Parliament.
We will continue to help smaller businesses take on new workers through the Employment Allowance, which frees businesses from the first £2,000 of employers' NICs so that a third of employers pay no jobs tax.
We will replace the Jobseeker's Allowance for 18-21 year-olds with a Youth Allowance that will be time-limited to six months, after which young people will have to take an apprenticeship, a traineeship or do daily community work for their benefits.
It is also not fair that taxpayers should have to pay for 18-21 year-olds on Jobseeker's Allowance to claim Housing Benefit in order to leave home. So we will ensure that they no longer have an automatic entitlement to Housing Benefit.
We will, in addition, tackle the disproportionate impact of strikes in essential public services by introducing a tougher threshold in health, education, fire and transport.
Industrial action in these essential services would require the support of at least 40 per cent of all those entitled to take part in strike ballots.
The gender pay gap is the lowest on record, but we want to reduce it further and will push business to do so: we will require companies with more than 250 employees to publish the difference between the average pay of their male and female employees.
We also support the Living
Wage and will continue to encourage businesses and other organisations to pay it whenever they can afford it. We will also take further steps to eradicate abuses of workers, such as non-payment of the Minimum Wage, exclusivity in zero-hours contracts and exploitation of migrant workers.
Give those who work for a big company and the public sector a new workplace entitlement to Volunteering Leave for three days a year , on full pay.
Source: Conservative party website, existing manifesto or officially-published policies.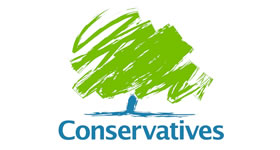 Ensure Britain is a major player on the world stage, using diplomacy to protect your interests, uphold British values and tackle threats to your security and prosperity.
Help generate new trade, investment and job opportunities, to benefit you and your family.
Maintain our world class Armed Forces so they continue to guarantee your security.
Uphold our commitment to spend 0.7 per cent of gross national income on international development.
We will tackle global terrorism and the poisonous ideology of Islamist extremism while taking a patient, long-term approach to preventing conflict and state failure.
Work for peace, stability and an inclusive settlement in Syria and Iraq; and pursue a comprehensive political and military strategy to defeat ISIL.
Uphold the sovereignty, integrity and capacity of Ukraine, and continue to reject Russia's illegal annexation of Crimea.
Stand shoulder to shoulder with our NATO allies, reassuring all its members - especially those closest to Russia - of their security, and continue to support the Euro-Atlantic path for Western Balkan nations.
Ensure that the significant achievements of our Armed Forces in Afghanistan are maintained; and support the Government of Afghanistan in ensuring that the country remains stable and never again becomes a haven for international terrorists.
Support a two-state solution to the Israeli-Palestinian conflict, robustly defending the right of Israel to protect its security, while continuing to condemn illegal settlement building, which undermines the prospects for peace.
Protect global security by helping to lead international efforts to prevent Iran from obtaining a nuclear weapon; and work to ensure that North Korea ends its development of nuclear weapons.
We will push for freer global trade, concluding major trade deals with the US, India and Japan and reinvigorating the World Trade Organisation.
We will build on our strong relationship with India, push for an ambitious EU-India trade deal and support India's bid for permanent representation on the UN Security Council.
We will strengthen our economic links with China, doubling support for British firms selling goods there and championing an EU-China trade deal.
We will stand up for the freedom of people of all religions - and non-religious people - to practise their beliefs in peace and safety, for example by supporting persecuted Christians in the Middle East.
Uphold our Special Relationship with the USA and further strengthen our ties with our close Commonwealth allies, Australia, Canada and New Zealand.
Uphold the democratic rights of the people of Gibraltar and the Falkland Islands to remain British, for as long as that is their wish, and protect our Overseas Territories.
Source: Conservative party website, existing manifesto or officially-published policies.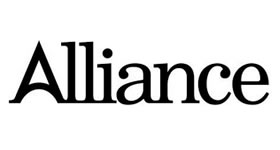 Opposing steep cuts in UK public spending, including seeking to exempt Northern Ireland from cuts as far as possible in return for local commitment to reform.
Alliance believes that if the economic recovery is going to benefit everybody, every community in Northern Ireland must be fulfilling its economic potential. This means that as well as investing in big projects, we must invest in town centres, high streets, local districts and urban villages. These are usually the economic heart of communities across Northern Ireland and need support to ensure that all parts of Northern Ireland are involved in economic growth.
Unfortunately, the high street will not be the same as it has been in the past and we will need to reconsider what we want it to look like. This will mean a mix of shops, cafes and restaurants, residential properties and non-retail businesses. This will help to ensure vibrant community economies despite trends towards out-of-town retail centres and internet shopping.
Reforms to business rates to make it easier for entrepreneurs to establish a business in vacant premises, such as scrapping business rates for the first year for a new business.
Support for Business Improvement Districts, whereby businesses fund regeneration in their area through a levy on business rates.
Some reforms due to take place in the Assembly, such as the introduction of Business Improvement Districts, will create structures that allow community business interests to be developed. We will seek to maximise these.
Alliance would support legislation to separate retail banking from investment banking.
Alliance supports the call for a differential rate of Corporation Tax for Northern Ireland, ideally at 12.5%.
Source: Alliance party website, existing manifesto or officially-published policies.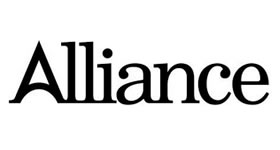 Our key policy commitments include:
Encouraging greater co-operation and co-ordination between the criminal justice agencies tackling undue delay and the speed of justice, including working to agreed and shared targets;
Providing new alternative to prosecutions for low-level offences;
Delivering comprehensive reform of the legal aid system, including full provision of adequate funding and other resources to the disadvantaged in society, ensuring equality of access to justice for all;
Reviewing strategies for assisting victims and witnesses within the criminal justice system and the development of a Victims' Code of Practice;
Developing a formal set of guidelines on sentencing and on the enforcement of judgements, through the creation of a Northern Ireland Sentencing Guidelines Council;
Facilitating of collaborative working between statutory and non-statutory agencies to drive down offending and re-offending rates;
Creating a Northern Ireland Offender Management Strategy;
Reviewing the conditions of detention, management and oversight of all prisons;
Producing a five-year community safety strategy;
Rationalising District Policing Partnerships and Community Safety Partnerships, ideally as part of wider community planningdevelopments;
Developing and resourcing of an active strategy to engage with communities to commence and support a process for the removal of so-called 'peace-walls';
Source: Alliance party website, existing manifesto or officially-published policies.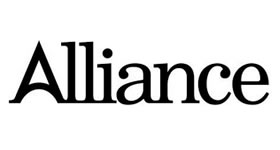 Alliance will support a Strategic Defence Review. We believe that the balance of investment in the armed services needs to change to reflect the different challenges of peacekeeping and peacemaking.
Alliance believes that no serviceman or woman should be sent into conflict on less basic pay than the starting salary of a police constable.
There are pressing demands for investment in armoured protection and transport for troops and in the pay and living standards for service personnel and their families.
We would ensure taxpayers' money is spent more effectively on equipping the armed forces for the tasks of the future, not past threats. There is also a need for greater support and services for returning service personnel and also for their families.
Alliance has seen no evidence to suggest that the like-for-like renewal of the Trident nuclear weapons system is necessary or cost-effective. Alliance believes that other approaches can be found to ensure the nuclear security of the United Kingdom with a different focus to reflect the security challenges of the future rather than refighting the Cold War.
Source: Alliance party website, existing manifesto or officially-published policies.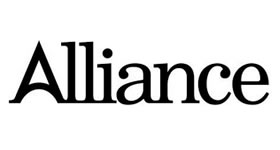 Source: Alliance party website, existing manifesto or officially-published policies.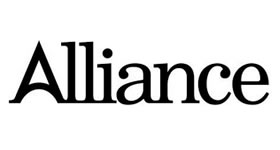 Alliance is committed in principle to abolishing tuition fees for Northern Ireland students, as in Scotland, at the earliest opportunity.
Setting a minimum target of 20% of children in integrated education by 2020, backed up by legislation which will make it easier to establish new integrated schools and help other schools to integrate.
Source: Alliance party website, existing manifesto or officially-published policies.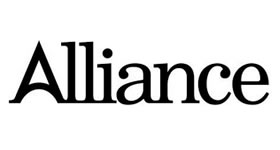 Alliance is a pro-environmental party. We believe that tackling climate change is a priority and that the new district Councils should be at the forefront of this. We have a long record of supporting groups who wish to take action in their communities and arguing for investment at a district level. We are proud of our environmental record and will be the most active party on your Council on these issues.
Alliance believe that one of the most important tasks for the new Councils will be to improve the amount of waste that Councils recycle- making sure that we are not throwing out items that can be recycled and always looking to reduce the amount of rubbish that is sent to landfill. This is one of the simplest ways we can reduce our impact on the environment.
Alliance supports regional, national, European and international efforts to protect the environment. Alliance supports the implementation of the Rio and Kyoto Treaties. Although the Copenhagen Climate Change Summit 'recognises' the scientific case for keeping temperature rises to no more than 2°C, there was no commitment to legally binding, timely emissions reductions to achieve that goal.
Alliance will work for Sustainable Development at all levels of government. Protecting the environment and developing our economy are not mutually exclusive, but interdependent. This is reflected in the concept of sustainable development, as it recognises the links between economic, social and environmental concerns. It is about balancing all of these needs.
Alliance endorses the 'polluter pays' principle. This means that those who pollute more should pay more and provides a financial incentive to pollute less. We support a shift in taxation towards pollution and resource depletion. Consistent with the 'polluter pays' principle, the use of market forces can contribute to the protection of the environment.
Alliance calls for the creation of a Green Economy Task Force. This body could be sponsored by the Northern Ireland Executive and include representatives from the business community.
Source: Alliance party website, existing manifesto or officially-published policies.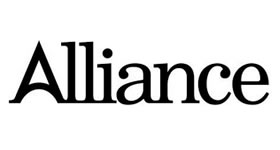 Alliance supports the principle of the United Kingdom's entry into the Euro at the earliest appropriate opportunity governed by the economic convergence criteria. We do recognise that those criteria do not clearly exist at present.
Alliance will support measures to develop and reinforce the Single Market. All member states should be encouraged to comply with their obligations.
Alliance supports an enhanced role of the European Union in financial regulation. The recent economic recession was partially international in nature and efforts to prevent a repeat are required at the European level in addition to domestic action.
Alliance will support reform of the Common Agricultural Policy to ensure a long term sustainable agriculture sector, through shifting support from production and export subsidies towards diversification, conservation and rural development.
Alliance will work towards a co-ordinated European effort to fight organised crime and terrorism. Organised criminals and terrorists do not respect national borders. Therefore collaboration across borders by states and regions is essential.
Alliance will support the maintenance of the UK's participation within the European Arrest Warrant and the European Police Office (EUROPOL).
Alliance will support the further enlargement of the European Union, including the membership of Turkey.
Source: Alliance party website, existing manifesto or officially-published policies.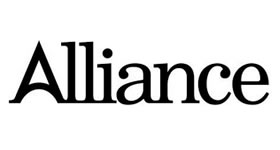 Alliance would support measures to allow parents more flexibility around maternity and paternity leave. This would enable mothers and fathers to determine the most effective balance to fit their own family and work circumstances.
Alliance will work to provide well resourced childcare provision. There are successful childcare voucher employer/employee tax incentive schemes that we will promote and implement with sufficient funding.
Requiring concerted government action to improve relations with other groups, such as ethnic minorities and the LGBT community.
Alliance Councillors will push to make sure your community is as clean as possible. This will mean using our position on the Council to push for:
More street-sweepers to keep our streets tidier, including making sure they are out and about more at busier times.
Investment in graffiti removal, prioritising sectarian or other offensive graffiti which intimidates as well as looks ugly.
Introducing new techniques to reduce dog-fouling as well as providing more dog waste bins.
Campaigning for more litter bins on our streets where they are needed.
Alliance is also committed to increasing the number and accessibility of nursery places in Northern Ireland.
Source: Alliance party website, existing manifesto or officially-published policies.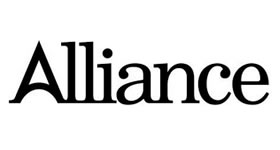 Alliance would replace the current 'First-Past-the-Post' electoral system with the Single Transferable Vote (STV) system of Proportional Representation. A plurality electoral system, such as 'First-Past-the-Post', does not produce fair and representative outcomes in a diverse society.
Alliance will support 'Votes at 16'. Young people have a stake in society. They can pay taxes and participate in the services. It is inconsistent to deny young people the right to have their say in the future.
Alliance believes that the House of Lords should be replaced by a mixed elected and appointed second chamber. The principle of inherited representation is wrong. However, there is a case for a second chamber to act as a balance to the House of Commons.
Elected representatives could be elected by Proportional Representation from the 12 regions of the UK, including Northern Ireland.
Alliance will support the introduction of a register of lobbyists at Westminster. This is vital to assist in creating greater transparency.
Further to this, there should be an interval before former government ministers are allowed to become lobbyists.
Alliance will support a cap on the level of donations to political parties from individual sources. The initial level of a cap should be around £10,000 per annum.
Alliance will support the consideration of a system whereby electors can recall an MP in the event of major breaches of code of conduct and law.
Alliance MPs would be full-time and will support further action against 'double-jobbing'. Future legislation could bar MPs from holding other public offices, and also working in other jobs and professions or engaging in consultancy beyond a set number of hours annualised.
Source: Alliance party website, existing manifesto or officially-published policies.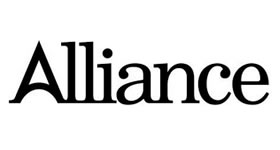 Alliance is committed to a National Health Service that is free to all at the point of entr y.
Alliance stresses the importance of investment in public health and prevention. In particular bearing in mind that the incidence of mental health problems is much higher in Northern Ireland than the UK-average, we are committed to the full implementation of the recommendations of the Bamford Review.
We would address the structural underfunding of mental health services, particularly with respect to children and young people.
Alliance is further conscious of the inadequate system of social care of our senior citizens in Northern Ireland, as in the rest of the United Kingdom.
We have a longstanding commitment to free personal care. It is wrong that people are forced into selling their homes to fund their care. Alliance would also welcome a UK-wide Commission to study this issue.
Source: Alliance party website, existing manifesto or officially-published policies.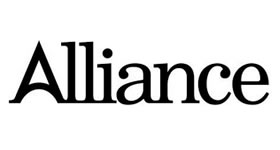 We believe that there is a difficult balance to be struck between keeping the rates as low as possible and funding quality public services. However, we believe that all people should pay their fair share of the district (and regional) rate by removing the cap that stops the owners of the wealthiest properties from paying the same percentage rate as everyone else.
Alliance advocates the following elements as part of a Northern Ireland Green New Deal:
Energy efficiency in homes and businesses - this involves incentives and regulations to encourage the installation of such measures, including 'smart meters' and home insulation.
Source: Alliance party website, existing manifesto or officially-published policies.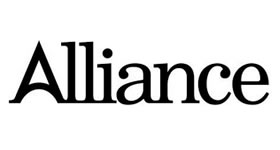 Alliance recognises that immigration must be regulated in order to be fair, but is opposed to a mindset of 'pulling up the drawbridge' and shutting the UK off from a globalising world.
There is a need for formal exit controls to capture numbers leaving in order to complement information on those who have arrived.
Alliance would change the rules to make it easier to get a work permit for those who are willing to go and live in a part of the United Kingdom that is short of workers. This would encourage newcomers to live where they are needed.
Alliance supports a points-based system, linked to skills, as the least worst of all the alternatives for regulating legal immigration. We are opposed to an arbitrary cap that has been proposed by some, such as the Conservative and Unionists.
There is a need for a stronger safety net for immigrants when they lose employment.
Alliance is keen to attract students to study in UK Further and Higher Education Colleges. However, there is a need for stronger checks to ensure that this avenue is not abused.
Alliance would support measures to allow asylum seekers in certain circumstances to work two months after making an application and benefits would only be paid if they could not find work. This would reduce spending on benefits, increase tax revenue, help integration, lower community tensions and greatly reduce dependence on welfare and social housing.
Alliance would advocate taking responsibility away from the Home Office and give it to an independent agency, thus making decisions free from political influence. Currently 25% of decisions are overturned on appeal.
Alliance would allow people who have been in the United Kingdom, including Northern Ireland for 10 years, have a clean record and who want to live here long-term to earn citizenship thus allowing immigration services to focus their time deporting dangerous individuals and checking up on employers to stop illegal working.
Alliance believes that the priority for deportation should be on criminals, while letting law-abiding families earn citizenship.
Source: Alliance party website, existing manifesto or officially-published policies.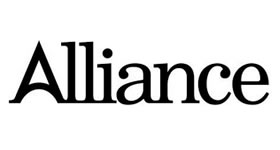 Alliance believes that green transport options should be pursued as a priority alongside other modes of transport. That is why we will support Councils adopting sustainable travel plans that make it easier for cyclists and walkers to get about town and will include advance planning about new bus routes.
We will especially promote safe cycle routes and storage and suitable pavements and road crossings to encourage walking.
Alliance will lobby for a revised Aviation Strategy for the United Kingdom. Aviation policy is not currently devolved to the Northern Ireland Assembly.
Source: Alliance party website, existing manifesto or officially-published policies.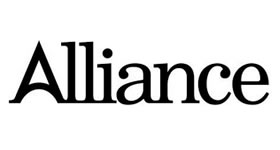 Alliance would oppose Conservative and Unionist plans for a £3 a week marriage tax credit . The tax system is not the appropriate mechanism to promote so-called family values. Every family is different, and instead of creating rigid rules or special policies that help some families and not others, measures should be put in place that address poverty and lack of opportunities.
Alliance will work towards the eradication of pensioner poverty. We would support increasing the basic state pension, paid alongside other existing entitlements, to provide some financial stability for all.
Source: Alliance party website, existing manifesto or officially-published policies.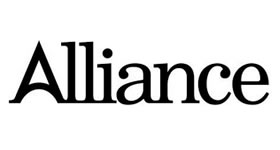 Alliance will support the introduction of a standard minimum wage from the age of 16. This reflects our commitment to fairness and non-discrimination.
Alliance would support measures to allow parents more flexibility around maternity and paternity leave. This would enable mothers and fathers to determine the most effective balance to fit their own family and work circumstances.
Source: Alliance party website, existing manifesto or officially-published policies.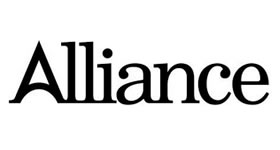 Alliance strongly supports a successful comprehensive Climate Change agreement . The limited agreement from the Copenhagen Summit is be followed-up at talks in Bonn and Mexico.
We also support for the United Nations Commission on Sustainable Development.
Alliance supports the UK Government meeting and maintaining the United Nations target of 0.7% of GDP for international development aid and assistance. We further encourage the use of the UN Development Programme's Human Development Index to measure the quality of life in countries. Alliance will continue to oppose tying aid to trade.
Alliance calls for co-ordinated action led by the United Kingdom to realise the UN's Millennium Development Goals.
Structural changes in the developing world, such as investment in primary education, are vital to remove the dependency on short-term aid and relief.
We also urge the continuation and advancement of international leadership in the fight against HIV/AIDS. We must put our efforts into education and preventive programmes.
Alliance advocates an open and fair international trading system. We would call in particular on the industrialised world, including the EU and the USA, to lead the way towards a more broad-based economic model to ensure that economic disasters can be mitigated.
Alliance supports fair trade initiatives. We are committed to promoting the welfare of workers in the developing world and ensuring fair prices for products.
Alliance endorses the introduction of a small tax on international financial transactions, such as the proposed 'Tobin Tax' . Organised multilaterally, the proceeds would fund international development.
Source: Alliance party website, existing manifesto or officially-published policies.
Compare other party policies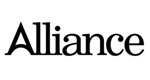 Alliance
Compare Alliance policies with another Westminster parties:
---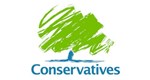 Conservative
Compare Conservative policies with another Westminster parties:
---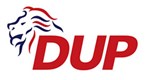 Democratic Unionist
Compare Democratic Unionist policies with another Westminster parties:
---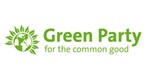 Green
Compare Green policies with another Westminster parties:
---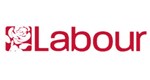 Labour
Compare Labour policies with another Westminster parties:
---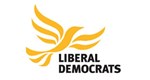 Liberal Democrat
Compare Liberal Democrat policies with another Westminster parties:
---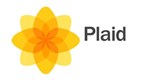 Plaid Cymru
Compare Plaid Cymru policies with another Westminster parties:
---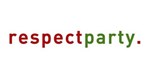 Respect
Compare Respect policies with another Westminster parties:
---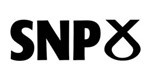 Scottish National
Compare Scottish National policies with another Westminster parties:
---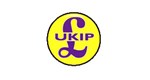 UK Independence Party
Compare UK Independence Party policies with another Westminster parties:
---
2015 General Election Guides
© Copyright 2014/2023 Who Shall I Vote For? and Chris Haycock Policy scoring algorithm updated 30 September 2023 at 15:50