How to register to vote
The date of the next general election has been set by Parliament as Thursday 7th May 2015.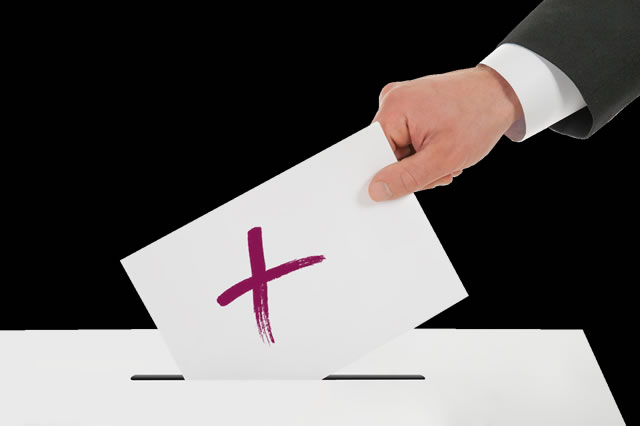 On that date all registered voters are encouraged to visit their local polling station to vote for the next Government. Whether you're interested in politics or not this is your chance to have a say about how our country runs and how it spends its money.
Remember, every vote counts, even if you think it doesn't. Parliament represents YOU, the people of the UK, and the decisions they make can affect you and your family.
If you want your voice to be heard, then it's important to register to vote (England, Scotland and Wales).
If you live in Northern Ireland you can register to vote by visiting the Electoral Office for Northern Ireland, where you'll need to download and complete the registration for. If you're not registered, then you can't vote.
Registering only takes a few minutes, and all you need is your National Insurance (NI) number, along with details of your name and address.
Once you're registered, you will get confirmation from your local council to let you know they have received your registration. Before election day you'll be sent a voting card to take to the polling station, although it's important to be aware that you don't need this to vote.
If you know that you will be away on polling day, then you can apply to register to vote by post or by proxy.
For more information about registering to vote, visit the Gov.uk website.
What is Parliament?
On a day-to-day basis Parliament exists to represent everyone who lives in the United Kingdom. It decides what should become law.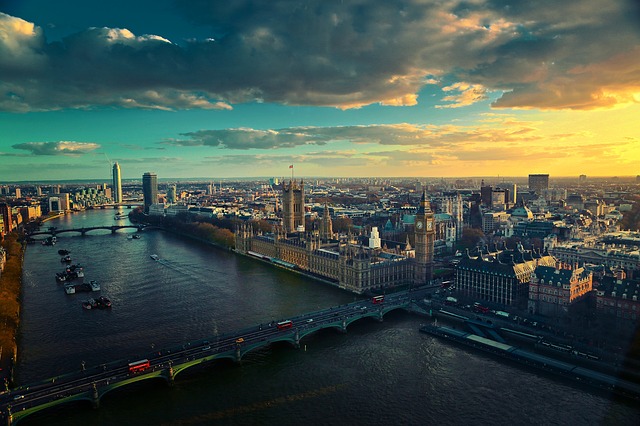 Parliament consists of two separate 'Houses', the House of Commons and the House of Lords. The House of Commons is made up of 650 elected members (MPs), with each of these representing a single consituency (region of the UK), also known as a 'seat'.
MPs convene regularly to discuss and debate issues that are important, passing new laws where necessary.
The House of Lords contains in excess of 700 unelected members, and it's their job to ensure that laws passed by the House of Commons are scrutinised properly.
Every five years a general election takes place to decide which political party should be elected to run Government.
On the first Thursday in May during an election year registered voters are encouraged to go along to their nearest polling station to vote for the candidate that they wish to represent them.
Polling stations are open from 7am until 10pm, giving voters plenty of time to go along and vote.
Once the polling stations close, the votes are counted, and the candidate with the highest amount of votes in their constituency is elected to sit. Once all polling stations' papers are counted, the results are announced and the leader of the party with the most amount of elected MPs visits the Queen in order to become the next Prime Minister. The Queen formally asks the leader to form a government.
The Leader of the Opposition is chosen from the party with the second highest number of 'seats' gained from the general election.
At the Polling Station
If you've never voted before then visiting a polling station can be daunting. However, it's a straightforward process which takes just a couple of minutes.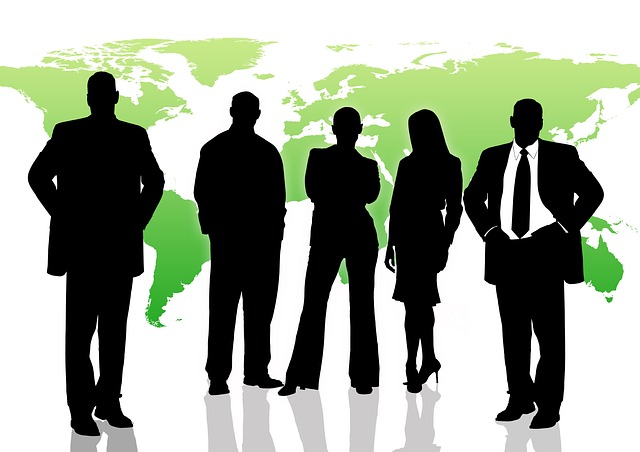 Shortly before election day your local council will send you a poll card by post to tell you where and when you can vote. Often, the polling stations are located in halls, schools and other public buildings, although some private houses may be used.
If you want to use your vote then you will need to visit your local polling station between 7am and 10pm on election day.
When you arrive, you will be met with a member of staff who will ask for your name and address so that they can check to see whether you have registered to vote (i.e. on the electoral register).
If you have your poll card you can show it to them, although you do not need it in order to cast your vote.
After the staff have checked your details, you will be handed a ballot paper, which will list the candidates that are standing for election in your constituency. You will be shown a private booth to enable you to study the ballot paper and choose which candidate you wish to vote for.
On your ballot paper each candidate will be listed alongside their party logo (or 'Independent' if they are not standing for a particular political party). Place a cross (X) alongside the candidate you wish to vote for.
It is important to remember not to put anything else on the ballot paper, as your vote may be deemed invalid, and you will lose it.
Should you make a mistake on the ballot paper, don't worry. Just ask a member of staff to give you another paper.
Once you have made your choice, fold the ballot paper and place it in one of the ballot boxes that will be clearly identified. That's it! You have voted. Easy, wasn't it?
Although it's a simple procedure, you can ask a member of staff for assistance at any time.
Types of Election
This short video, uploaded to YouTube by the UK Parliament, explains the different types of elections that are held in the United Kingdom.
It focuses on voter's rights, how the party candidates gain enough votes to become the represented constituency MP, and what happens after they are elected.
Source:
UK Parliament on Twitter
2015 General Election Guides
© Copyright 2014/2023 Who Shall I Vote For? and Chris Haycock Policy scoring algorithm updated 02 December 2023 at 15:58