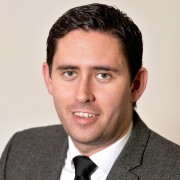 NAMETom Blenkinsop
PARTYLabour
POSITIONN/a
PUBLICWHIP LINKhttp://publicwhip.com/mp.php?mpid=40401
CABINETFalse
CONSTITUENCYMiddlesbrough South and East Cleveland
WEBSITEhttp://www.tomblenkinsop.com/
TWITTER@tomblenkinsop
SPOKEN MATERIALView spoken material
PARLIAMENT LINKView Parliament profile
Bio
Thomas Francis Blenkinsop (born 14 August 1980) is a British Labour Party politician and Member of Parliament (MP) for Middlesbrough South and East Cleveland.
Born in Middlesbrough, Blenkinsop attended St Augustine's RC Primary School in Coulby Newham and Newlands School FCJ, before attending St Mary's Sixth Form College in Saltersgill. He attended Teesside University where he obtained a BSc in Philosophy, Politics and Economics, and the University of Warwick, where he was awarded an MA in Continental philosophy.
He became a constituency researcher for Ashok Kumar, from 2002 until 2008, when he became a full-time regional official for the Community Trade Union, until his election to parliament.
He stood as a candidate for the 2010 general election after the sudden death of Kumar, taking the seat with a 1,677 majority.
He was appointed to the Environment, Food and Rural Affairs Select Committee and the Standards and Privileges Committee in June 2010, and the Treasury Select Committee in 2011.
He has been married to Victoria Emtage since 2007.
In 2011, he was made honorary president of Guisborough Town F.C. an amateur football club in his constituency, and appointed as a Labour Party whip.
Wikipedia page: http://en.wikipedia.org/wiki/Tom_Blenkinsop
Constituency: Middlesbrough South and East Cleveland
2015 General Election Guides
© Copyright 2014/2023 Who Shall I Vote For? and Chris Haycock Policy scoring algorithm updated 02 December 2023 at 15:58