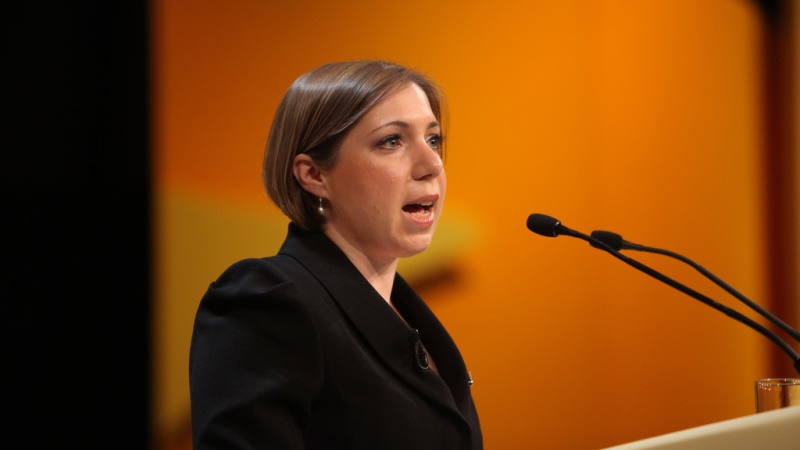 NAMESarah Teather
PARTYLiberal Democrat
POSITIONN/a
PUBLICWHIP LINKhttp://publicwhip.com/mp.php?mpid=40113
CABINETFalse
CONSTITUENCYBrent Central
EMAILmailto:teathers@parliament.uk
WEBSITEhttp://www.brentlibdems.org.uk/
TWITTERwww.brentlibdems.org.uk
SPOKEN MATERIALView spoken material
PARLIAMENT LINKView Parliament profile
Bio
Sarah Louise Teather (born 1 June 1974) is a British Liberal Democrat politician and founder of the All-Party Parliamentary Group on Guantanamo Bay. She is currently Chair of the All-Party Parliamentary Group on Refugees.
She was first elected on 18 September 2003 in the Brent East by-election and re-elected with an increased majority on 5 May 2005 in the 2005 general election. After the seat was abolished due to boundary changes she was selected as the Liberal Democrat Candidate for the new constituency of Brent Central. Her main opponent was sitting Labour MP Dawn Butler, whose seat of Brent South was also abolished. Teather won by a small margin, and after the election she served as Minister of State in the Department for Education in the coalition between the Conservatives and the Liberal Democrats until she returned to the backbenches on 4 September 2012.
On 7 September 2013, she announced that she would leave the Commons in 2015.
Wikipedia page: http://en.wikipedia.org/wiki/Sarah_Teather
Constituency: Brent Central
2015 General Election Guides
© Copyright 2014/2023 Who Shall I Vote For? and Chris Haycock Policy scoring algorithm updated 02 December 2023 at 15:58