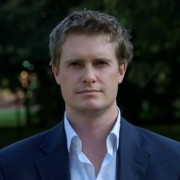 NAMETristram Hunt
PARTYLabour
POSITIONShadow Secretary of State for Education
PUBLICWHIP LINKhttp://publicwhip.com/mp.php?mpid=40581
CABINETTrue
CONSTITUENCYStoke-on-Trent Central
EMAILmailto:tristramhunt@parliament.uk
WEBSITEhttp://www.tristramhunt.com/web/
TWITTER@tristramhuntmp
SPOKEN MATERIALView spoken material
PARLIAMENT LINKView Parliament profile
Bio
Tristram Julian William Hunt, FRHistS (born 31 May 1974) is a British Labour Party politician, historian and broadcast journalist, who currently serves as Member of Parliament for Stoke-on-Trent Central in Staffordshire.
Hunt is a lecturer in modern British history at Queen Mary University of London. He has written several books and in his work as a broadcaster has presented history programmes on television. He is a regular writer for The Guardian and The Observer.
A member of the Labour Party, Hunt supported the Party as an activist for several years before working on the Party's staff. He entered the political arena professionally, being returned to Parliament as an MP at the 2010 general election.
Wikipedia page: http://en.wikipedia.org/wiki/Tristram_Hunt
Constituency: Stoke-on-Trent Central
2015 General Election Guides
© Copyright 2014/2023 Who Shall I Vote For? and Chris Haycock Policy scoring algorithm updated 09 December 2023 at 00:43