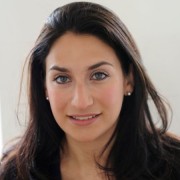 NAMELuciana Berger
PARTYLabour
POSITIONN/a
PUBLICWHIP LINKhttp://publicwhip.com/mp.php?mpid=40372
CABINETFalse
CONSTITUENCYLiverpool, Wavertree
EMAILmailto:luciana.berger.mp@parliament.uk
WEBSITEhttp://www.lucianaberger.com/
TWITTER@lucianaberger
SPOKEN MATERIALView spoken material
PARLIAMENT LINKView Parliament profile
Bio
Luciana Clare Berger (born 13 May 1981) is a British Labour Co-operative politician who has been the Member of Parliament (MP) for Liverpool Wavertree since 2010. She was appointed Shadow Minister for Public Health on 8 October 2013.
Her activities in Parliament have included campaigning against dangerous dogs and their owners, raising the issue of loopholes that allow companies to avoid their health and safety responsibilities and food poverty.
In November 2012 Berger created a film titled Breadline Britain dealing with food poverty and its implications.
Wikipedia page: http://en.wikipedia.org/wiki/Luciana_Berger
Constituency: Liverpool, Wavertree
2015 General Election Guides
© Copyright 2014/2023 Who Shall I Vote For? and Chris Haycock Policy scoring algorithm updated 02 December 2023 at 15:58