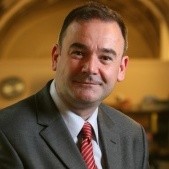 NAMEJon Cruddas
PARTYLabour
POSITIONCoordinator of the Labour Party Policy Review
PUBLICWHIP LINKhttp://publicwhip.com/mp.php?mpid=40195
CABINETTrue
CONSTITUENCYDagenham and Rainham
EMAILmailto:mullanem@parliament.uk
WEBSITEhttp://www.joncruddas.org.uk/
TWITTER@joncruddasmp
SPOKEN MATERIALView spoken material
PARLIAMENT LINKView Parliament profile
Bio
Jonathan Cruddas (born 7 April 1962) is a British Labour Party politician who has been a Member of Parliament (MP) since 2001, first for Dagenham and then for Dagenham and Rainham.
A graduate of Warwick University, Cruddas was first elected to Parliament in 2001. Having been critical of many aspects of the Blair Government, Cruddas stood for the Deputy Leadership of the Labour Party in 2007, being eliminated in the penultimate round of the contest. Unlike the other five candidates, he openly stated that he did not wish to become Deputy Prime Minister. He won the most votes in the first round of voting, obtaining 19.39% of the vote from both party members and party-affiliated organisations, and it is thought that the second-choice votes of the Cruddas supporters contributed to Harriet Harman's eventual victory. After his campaign, he was offered a position in the Cabinet by Prime Minister Gordon Brown, which he turned down.
Despite being touted by some media sources as a potential candidate for the Leadership of the Labour Party in the future, he ruled himself out of the 2010 leadership election, saying that he did not want the job but instead wanted to influence policy. In 2012, Cruddas was appointed to Ed Miliband's Shadow Cabinet, replacing Liam Byrne as Labour Party Policy Coordinator.
Wikipedia page: http://en.wikipedia.org/wiki/Jon_Cruddas
Constituency: Dagenham and Rainham
2015 General Election Guides
© Copyright 2014/2023 Who Shall I Vote For? and Chris Haycock Policy scoring algorithm updated 09 December 2023 at 00:43