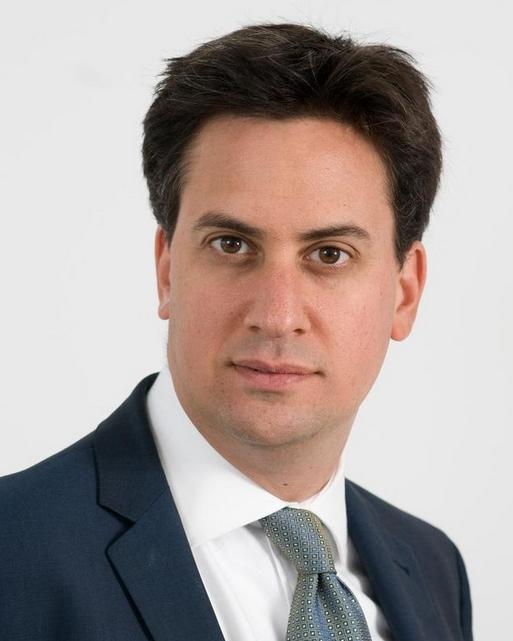 NAMEEd Miliband
POSITIONLeader of the Labour Party
PUBLICWHIP LINKhttp://publicwhip.com/mp.php?mpid=40208
CABINETTrue
CONSTITUENCYDoncaster North
WEBSITEhttps://twitter.com/Ed_Miliband
TWITTERfacebook.com/edmiliband
SPOKEN MATERIALView spoken material
PARLIAMENT LINKView Parliament profile
Bio
Edward Samuel "Ed" Miliband (born 24 December 1969) is a British Labour Party politician, currently the Leader of the Labour Party and Leader of the Opposition.
He has been the Member of Parliament (MP) for Doncaster North since 2005 and served in the Cabinet from 2007 to 2010 under Prime Minister Gordon Brown. He and his brother, David Miliband, were the first siblings to sit in the Cabinet simultaneously since Edward, Lord Stanley, and Oliver Stanley in 1938.
Born in London, Miliband graduated from Corpus Christi College at the University of Oxford, and the London School of Economics, becoming first a television journalist and then a Labour Party researcher, before rising to become one of Chancellor Gordon Brown's confidants and Chairman of HM Treasury's Council of Economic Advisers. When Brown became Prime Minister in 2007, he appointed Miliband as Minister for the Cabinet Office and Chancellor of the Duchy of Lancaster. Miliband was subsequently promoted to the new post of Secretary of State for Energy and Climate Change, a position he held from 2008 to 2010. Later in 2010, he was elected Leader of the Labour Party.
Wikipedia page: http://en.wikipedia.org/wiki/Ed_Miliband
Constituency: Doncaster North
2015 General Election Guides
© Copyright 2014/2023 Who Shall I Vote For? and Chris Haycock Policy scoring algorithm updated 07 December 2023 at 17:45