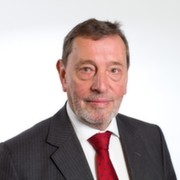 NAMEDavid Blunkett
PARTYLabour
POSITIONN/a
PUBLICWHIP LINKhttp://publicwhip.com/mp.php?mpid=40527
CABINETFalse
CONSTITUENCYSheffield, Brightside and Hillsborough
EMAILmailto:blunkettd@parliament.uk
WEBSITEhttp://davidblunkett.typepad.com/
TWITTER@davidblunkettmp
SPOKEN MATERIALView spoken material
PARLIAMENT LINKView Parliament profile
Bio
David Blunkett, Baron Blunkett, PC (born 6 June 1947) is best known as a British politician and more recently as an academic, having represented the Sheffield Brightside and Hillsborough constituency for 28 years through to 7 May 2015 when he stepped down at the general election. Blind since birth, and coming from a poor family in one of Sheffield's most deprived districts, he rose to become Education and Employment Secretary, Home Secretary and Work and Pensions Secretary in Tony Blair's Cabinet following Labour's victory in the 1997 general election.
He was promoted to become Home Secretary following the 2001 general election, a position he held until 2004, when he resigned following highly publicised matters related to his personal life. Following the 2005 general election, he was appointed Secretary of State for Work and Pensions, though he resigned from that role later that year following a large amount of media coverage relating to external business interests in the period when he did not hold a cabinet post. The Cabinet Secretary Sir Gus O'Donnell (now Lord O'Donnell) exonerated him entirely from any wrongdoing in his letter of 25 November 2005."
On 20 June 2014, Blunkett announced to his constituency party that he would be standing down from the House of Commons at the next general election in May 2015. The editor of the right-wing The Spectator magazine Fraser Nelson commented, "He was never under-briefed, and never showed any sign of his disability ... he was one of Labour's very best MPs - and one of the very few people in parliament whose life I would describe as inspirational." Responding to a question from Blunkett on 11 March 2015, Prime Minister David Cameron said "As a new Back Bencher, I will never forget coming to this place in 2001 and, in the light of the appalling terrorist attacks that had taken place across the world, seeing the strong leadership he gave on the importance of keeping our country safe. He is a remarkable politician, a remarkable man."
In May 2015 he accepted a professorship in Politics in Practice at the University of Sheffield (in 2014 he was invited to be a Fellow of the Academy of Social Sciences), and in June 2015, agreed to become chairman of the University of Law (formerly the College Of Law, a longstanding higher education institute providing legal education and associated courses). In addition to his other work with charities he also agreed in June 2015 to become chairman of the David Ross Multi Academy Charitable Trust.
In August 2015 he was awarded a peerage in the dissolution honours lists. He was created Baron Blunkett, of Brightside and Hillsborough in the City of Sheffield on 28 September 2015.
Wikipedia page: http://en.wikipedia.org/wiki/David_Blunkett
Constituency: Sheffield, Brightside and Hillsborough
2015 General Election Guides
© Copyright 2014/2023 Who Shall I Vote For? and Chris Haycock Policy scoring algorithm updated 09 June 2023 at 04:51