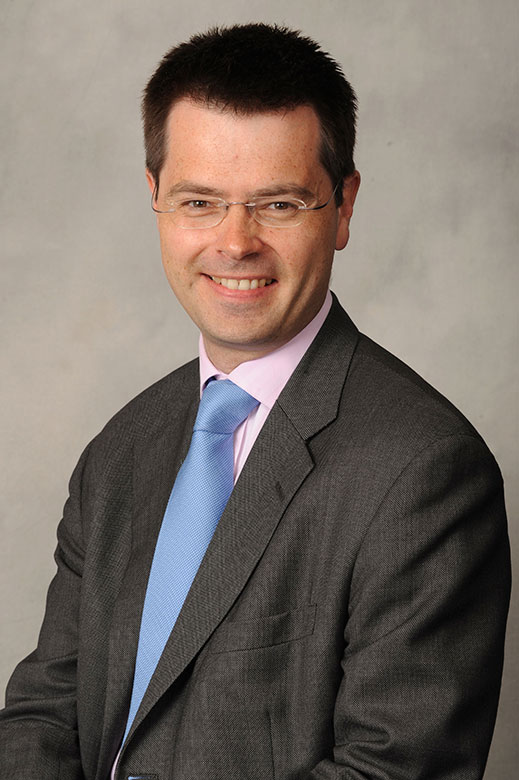 NAMEJames Brokenshire
PARTYConservative
POSITIONN/a
PUBLICWHIP LINKhttp://publicwhip.com/mp.php?mpid=40466
CABINETFalse
CONSTITUENCYOld Bexley and Sidcup
WEBSITEhttp://www.jamesbrokenshire.com/
TWITTER@jbrokenshire
SPOKEN MATERIALView spoken material
PARLIAMENT LINKView Parliament profile
Bio
James Peter Brokenshire (born 7 January 1968) is an English Conservative politician. He has served as the Member of Parliament (MP) for Old Bexley and Sidcup since 2010, and Minister for Security and Immigration at the Home Office that grants him a seat on the National Security Council.
Born in Southend-on-Sea, Essex, Brokenshire studied A-levels at Cambridge Centre for Sixth-form Studies (CCSS) and later law at the University of Exeter before beginning work with a large international law firm. Deciding on a career in politics, he stood successfully as the Conservative candidate for the parliamentary constituency of Hornchurch in the 2005 general election. When his constituency was abolished in the boundary changes, he sought out another constituency to represent, failing to be selected in six constituencies until being selected for Old Bexley and Sidcup. He was elected MP for the area in 2010, on a campaign devoted to preventing the closure of accident and emergency services at Queen Mary's Hospital, Sidcup, a policy on which he was unsuccessful.
In the cabinet of Prime Minister David Cameron, he was appointed Parliamentary Under Secretary for Crime Reduction, although in May 2011 was transferred to the position of Parliamentary Under Secretary for Crime and Security. In these two positions he oversaw the closure and privatisation of the Forensic Science Service and championed the Modern Slavery Bill. In February 2014, he was appointed Minister for Security and Immigration.
http://en.wikipedia.org/wiki/James_Brokenshire
Constituency: Old Bexley and Sidcup
2015 General Election Guides
© Copyright 2014/2023 Who Shall I Vote For? and Chris Haycock Policy scoring algorithm updated 07 December 2023 at 17:45