Please note that we are currently updating our website to represent the results of the 2015 General Election, the newly elected MPs and their respective constituencies.
CONSTITUENCY OVERVIEW
CONTROLLING PARTYConservative
ELECTORATE74,732 voters
AREA130 sq. miles
---
South Derbyshire is a UK parliament constituency that is represented in the House of Commons by Heather Wheeler of the Conservative party.
The South Derbyshire constituency has a total population of 95,959, of which 74,732 are eligible (18+) to vote (77.9%).
South Derbyshire ranks 164th in a list of the largest constituencies in the UK (geographical size), and 329th in a list of the largest constituencies by population size.
CONSTITUENCY MP
Heather Wheeler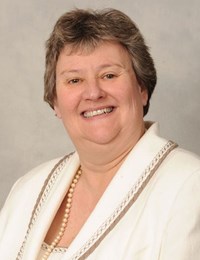 Heather Kay Wheeler (born 14 May 1959) is a British Conservative Party politician, who was elected at the 2010 general election as the Member of Parliament (MP) for South Derbyshire, taking the seat from the Labour Party after 13 years.
Wheeler was brought up in Wandsworth and elected Conservative Councillor on Wandsworth Council at the age of 22. After serving a full council term she married her husband Bob, moving in 1986 to Bretby.
After working in the City of London for 10 years, she qualified as an Associate of the Chartered Insurance Institute.
Wheeler was elected onto South Derbyshire District Council in 1995 and was leader of the Conservative group on the council until standing aside following her election as an MP. Following her election to parliament, she continued briefly as district councillor for Repton but did not seek re-election when her term ended in 2011. Wheeler has previously unsuccessfully fought the general elections of 2001 and 2005 in Coventry South, although a swing to the Conservatives was recorded on both occasions.
Wheeler's husband Bob is the current leader of South Derbyshire District Council. Their daughter Harriet was a council candidate in the 2011 local elections but was unsuccessful.
Wheeler was a member of the Conservative Party's A-List.
She was also a member of the Public Bill Committee for the Defence Reform Act 2014
Wikipedia page: http://en.wikipedia.org/wiki/Heather_Wheeler
2015 GENERAL ELECTION RESULTS
SHARE OF VOTES
Conservative
Labour
Liberal Democrat

Green Party
UKIP
ELECTION TURNOUT
Election turnout for the South Derbyshire constituency in 2015 was 68.20%, higher than the average UK turnout at 66.1%.
2015 CANDIDATES
| Candidate | Party | Gender | Date of Birth | LinkedIn | Website |
| --- | --- | --- | --- | --- | --- |
| Alan Graves | UK Independence Party | Male | 09 February 1963 (60) | - | - |
| Cheryl Pidgeon | Labour | Female | - | - | - |
| Heather Wheeler | Conservative | Female | 14 May 1959 (64) | - | http://www.heatherwheeler.org.uk/ |
| Lorraine Johnson | Liberal Democrat | Female | - | - | - |
| Marianne Bamkin | Green | Female | - | - | - |
2010 GENERAL ELECTION RESULTS
SHARE OF VOTES
2005 GENERAL ELECTION WINNERS
2010 CANDIDATES
ELECTION TURNOUT
Election turnout for the South Derbyshire constituency in 2010 was %, lower than the average UK turnout at 65.1%.
QUIZ RESULTS
This graph shows the results from 67 people in the South Derbyshire constituency who have taken our quiz, displaying which party best matches their opinions of the series of questions we ask.
If you haven't taken our insightful quiz that shows you who you should be voting for at the 2015 general election, why not give it a go:
2015 General Election Guides
© Copyright 2014/2023 Who Shall I Vote For? and Chris Haycock Policy scoring algorithm updated 02 December 2023 at 15:58