Please note that we are currently updating our website to represent the results of the 2015 General Election, the newly elected MPs and their respective constituencies.
CONSTITUENCY OVERVIEW
CONTROLLING PARTYConservative
ELECTORATE79,565 voters
AREA176 sq. miles
---
Mid Bedfordshire is a UK parliament constituency that is represented in the House of Commons by Nadine Dorries of the Conservative party.
The Mid Bedfordshire constituency has a total population of 102,063, of which 79,565 are eligible (18+) to vote (78%).
Mid Bedfordshire ranks 130th in a list of the largest constituencies in the UK (geographical size), and 202th in a list of the largest constituencies by population size.
CONSTITUENCY MP
Nadine Dorries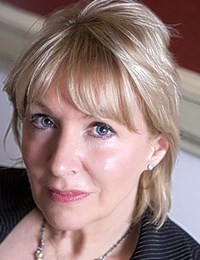 Nadine Vanessa Dorries (née Bargery; born 21 May 1957) is the Conservative Member of Parliament (MP) for Mid Bedfordshire, a seat she has held since the 2005 general election.
Dorries was born into a working-class family in Liverpool, England. She was originally a nurse and subsequently became a medical representative. During her early career she spent a year in Zambia as the head of a community school. After returning to the UK she founded Company Kids Ltd, which provided child day-care services for working parents. The company was sold in 1998.
Dorries was elected to the House of Commons at the 2005 general election for the safe seat of Mid-Bedfordshire, with a majority of 11,355. Since first taking her seat, Dorries has introduced several unsuccessful Private Member's Bills in the House of Commons, including attempts to reduce the time limit for abortion in Great Britain, to change the rules regarding the counselling of the women involved and the advocacy of sexual abstinence for girls in sex education. She is also an opponent of the current Speaker of the House of Commons John Bercow, and has attempted to have him removed from the post. She has clashed too with her party leader, Prime Minister David Cameron, and described Cameron and chancellor George Osborne as "two arrogant posh boys". In 2008 Dorries won The Spectator magazine's Reader's Representative Award, and in 2012 she was voted best MP on Twitter by the politics.co.uk website.
On 6 November 2012, she was suspended from the parliamentary Conservative Party owing to her decision to take part in I'm a Celebrity...Get Me Out of Here! without informing the Chief Whip. The Party whip was returned to Dorries on 8 May 2013. She was re-admitted to the parliamentary party during the following May.
Dorries is on the political right of the Conservative Party. Journalist Quentin Letts has accused other MPs of feeling "envy" for her flamboyance and publicity skills while in 2012 Channel 4 News presenter Cathy Newman wrote about "how she stands out in Parliament – a tropical bird in amongst all that dull, grey, plumage on the Commons benches." In 2013 Adrian Hilton wrote that Dorries "radiates the sort of plain-speaking, unstuffy approachability which is rapidly becoming rather attractive to the disaffected and disillusioned masses".
Wikipedia page: http://en.wikipedia.org/wiki/Nadine_Dorries
2015 GENERAL ELECTION RESULTS
SHARE OF VOTES
Conservative
Labour
Liberal Democrat

Green Party
UKIP
ELECTION TURNOUT
Election turnout for the Mid Bedfordshire constituency in 2015 was 71.60%, higher than the average UK turnout at 66.1%.
2010 GENERAL ELECTION RESULTS
SHARE OF VOTES
2005 GENERAL ELECTION WINNERS
2010 CANDIDATES
ELECTION TURNOUT
Election turnout for the Mid Bedfordshire constituency in 2010 was %, lower than the average UK turnout at 65.1%.
QUIZ RESULTS
This graph shows the results from 74 people in the Mid Bedfordshire constituency who have taken our quiz, displaying which party best matches their opinions of the series of questions we ask.
If you haven't taken our insightful quiz that shows you who you should be voting for at the 2015 general election, why not give it a go:
2015 General Election Guides
© Copyright 2014/2023 Who Shall I Vote For? and Chris Haycock Policy scoring algorithm updated 09 June 2023 at 04:51